Dr. Sherry Walling interviews Emerge co-owner, Jamie Larson Jones, about the benefits of yoga as an adjunct to treatment.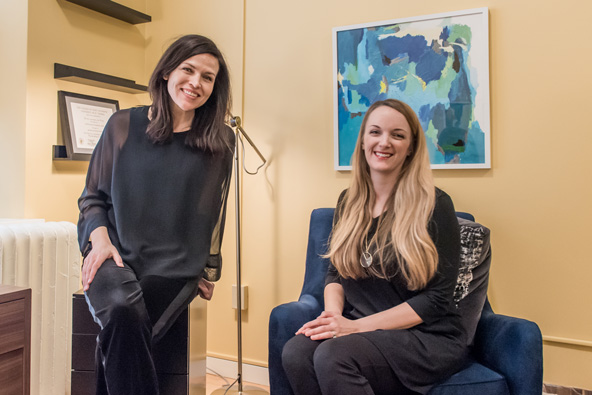 Emerge Mind Body Therapy began over a dinner conversation between two friends and colleagues. We (Jamie and Liz, the co-owners of Emerge) are actively involved in the psychoanalytic community, and are currently candidates in training at the Minnesota...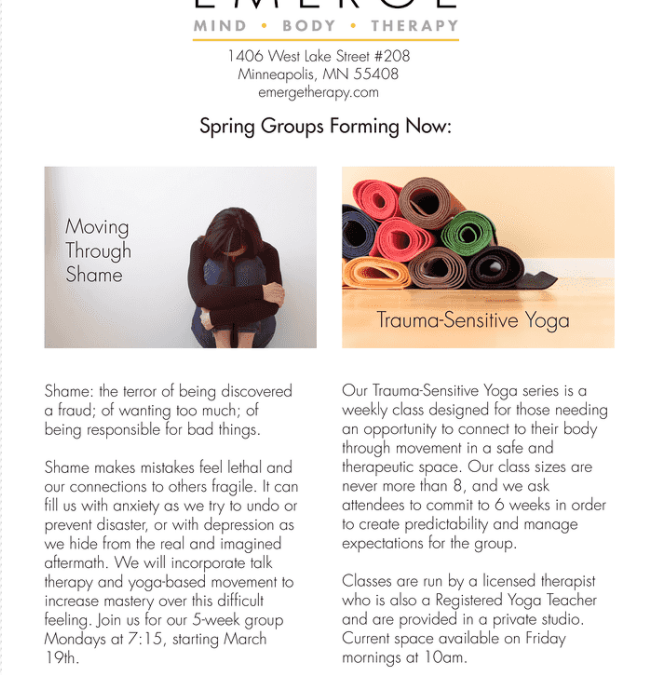 Click here to learn more about Moving Through Shame and our other Therapeutic Yoga programs.Click here to register.